I receive free products to review and participate in affiliate programs, where we are compensated for items purchased through links from our site (at no cost to the buyer).
Many readers on my site ask me about Leesa vs Nature's Sleep mattresses.  Two good choices, but how do you decide between them?
In my mind the choice is easy – but a few aspects of the decision really depend on your preferences.  Read on for my overall thoughts, as well as more information on each mattress.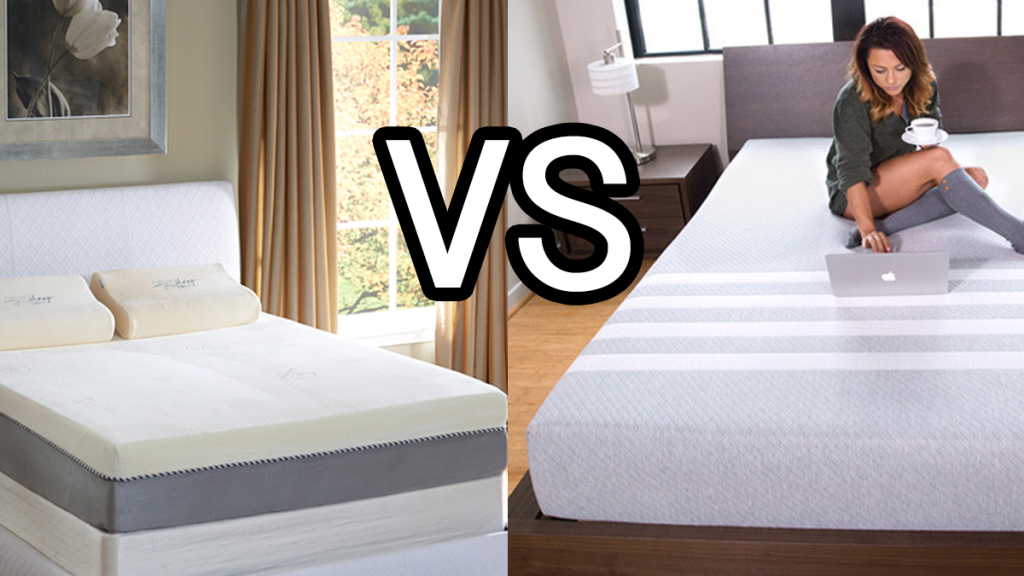 Summary
When it comes to Nature's Sleep vs Leesa, Leesa is a clear winner for me. My thought process breaks down into two components, the quality of the mattress (closer contest) and the company sales process and polices (Leesa wins hands down). However, some people may prefer Nature's Sleep depending on their preferences. The following lists break down where each mattress stands apart from the other:
Leesa is the clear winner between these two, for subjective reasons (comfort/support preference, value) as well as objective reasons (pricing transparency, return policy)
Why buy a Nature's Sleep mattress?
You want to lay on your mattress before you buy it – Nature's Sleep sells in select mattress and furniture stores around the country, so you can often try it out before pulling the trigger.  Leesa offers a 100 day no-risk return policy to offset the risk, but some people just prefer to see it in the store first.
You want the bells and whistles – I'm not a fan of what I consider mattress gimmicks like pillow tops and gel infused memory foam, but obviously some people prefer to pay for these options.  Nature's Sleep offers these options on some of their models.
Your firmness preference deviates from the norm – meaning you want a very firm or very soft mattress.  Nature's Sleep has a number of models to choose from, some of them covering different firmness preferences.  Leesa only has one model, so it won't accommodate all preferences.
You like that super plush memory foam feel – Nature's Sleep offers a few models that have that very plush feel that some people prefer with a luxury mattress.
Why buy a Leesa mattress?
You want great value – Leesa is selling exclusively online, cutting out the middle men and delivering great bang for the buck.  Nature's Sleep sells in stores as well as online, so they are restricted to the prices that they can offer online (so they don't upset brick and mortar retailers).
You want transparent pricing – Leesa is easy to understand pricing, with the occasional small discount to lure customers.  With Nature's Sleep, it's the same old haggling that exists in the mattress industry.  Whether you're buying in a store or buying online, you're never sure if you're getting a good deal on a Nature's Sleep mattress.
You care about a good return policy – with Leesa you get 100 days to try the mattress out at home, and if you don't like it, you can return it for a full refund.  Nature's Sleep has a return policy similar to traditional mattress companies (not great).
Design – If you care about aesthetics, Leesa wins (in my subjective opinion).  You'll cover each mattress up with a sheet anyway, but this is an important factor for some people.
Both mattresses offer a good sleeping experience, so if you see a reason to go with Nature's Sleep over Leesa, I'm sure you'll be satisfied as well.  Read on for more specific information about each mattress, and let me know if you decide to go with the Leesa or Nature's Sleep.
Nature's Sleep Mattress Review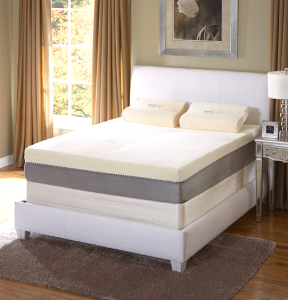 Overview
Nature's Sleep makes quality memory foam mattresses at various price points.  They have thirteen mattress models, and also sell mattress toppers, memory foam pillows, and dog beds. They sell online as well as in mattress retailers and furniture stores across the country.  See my full Nature's Sleep Mattress Review for more details.
Mattress Construction
Nature's Sleep has thirteen memory foam mattresses to choose from, so the construction will be dependent on the model. However generally they will have a core memory foam layer on bottom with higher quality memory foam layers on top. Thickness will range from 10″ to 12″ depending on the model. Some models will offer gel-infused in the top layer of foam as well.  Nature's Sleep also offers toppers and pillows.
Comfort/Support/Firmness
The various models have different levels of firmness, comfort, and support, so there are options to suit people with different preferences.  The memory foam is of a relatively high quality, so the mattresses generally are very good with the comfort/support tradeoff.
Design
The design for Nature's Sleep is good, but nothing particularly special when compared with the average mattress.  I prefer Leesa's design, but the design is covered up 99% of the time by sheets though, so I wouldn't place too much emphasis on this point in your mattress decision.
Price
One big drawback of Nature's Sleep mattresses is that their pricing is very confusing.  They sell in retail stores, which has the traditional mattress confusion – which means if you're buying in a store, put your negotiating hat on.  They also sell online as well, but they list the mattresses at the same price as the store price so that they don't upset retailers.  Then, they'll have massive discount coupons floating around the internet (think 50% off, crazy).  The whole process is confusing, and I think most people don't know if they've gotten a good deal when they buy a Nature's Sleep mattress.  They seem to push the price confusion further on their site – they don't even list the prices on the different products on their site, making it very different to compare between their own models.  Overall I think Leesa has a better price/value than any Nature's Sleep model, and certainly wins with transparency.
Leesa Mattress Review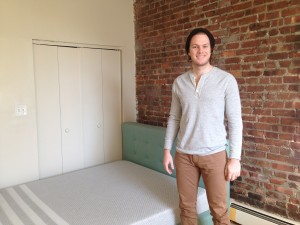 Company
Leesa sells one mattress, an Avena foam on top of memory foam mattress. They sell exclusively online, upsetting the traditional mattress business model and passing on a lot of value to the customer. See my Leesa mattress review for more information.
Mattress Construction
The secret to the Leesa is the top layer of Avena foam, which in my mind acts most like latex. It offers great comfort and support while making sure the mattress does not sleep hot. This makes up the top 2″ of the mattress, followed by 2″ of memory foam and then 6″ of core memory foam.
Firmness
Leesa is a 6.5/10 on the firmness scale, which is right where the average sleeper prefers it. It doesn't sink in too much, but rather just a little bit to align the spine. The mattress also has some decent spring to it, avoiding that feeling of being "stuck" for which traditional memory foam is known.
Price
Leesa is priced similarly to a number of other online-only mattresses, at $800-$900 for a queen.  They offer Leesa promo codes with some frequency, so keep an eye out if you're going to purchase the mattress.  The pricing (by size) is:

| Size | Dimensions | Price |
| --- | --- | --- |
| Twin | 39" x 75" x 10" | $525 |
| Twin XL | 39" x 80" x 10" | $625 |
| Full | 54" x 75" x 10" | $790 |
| Queen | 60" x 80" x 10" | $890 |
| King | 76" x 80" x 10" | $990 |
| California King | 72" x 84" x 10" | $990 |
Company
Leesa is a company that set out to make the mattress buying experience much easier, and appears to have accomplished their goal.  My readers have said they have good customer service, and the company is known to give back to the community with some of its donation initiatives.
The final word…
This is my take after sleeping on both the Leesa and the Nature's Sleep mattresses.  Let me know if you agree after trying one of them out, or if you have any follow up questions on either mattress.