I receive free products to review and participate in affiliate programs, where we are compensated for items purchased through links from our site (at no cost to the buyer).
If you are looking to buy a mattress at a store, or even sometimes online, you should always be looking out for sales.  In other industries, the timing of sales can be random and not necessarily something you can plan for.  While you will see sales for mattress companies all across the year, it's important to know that certain times of the year there are guaranteed to be sales for most retailers.
President's Day is a big sale period in the mattress industry.  If it's winter time and you are starting to think about getting a mattress, I would consider waiting until the week before President's Day.  You can normally get some really good savings and get that extra value from your mattress, a scenario where everyone wins.  Memorial Day is another big time period in the mattress industry for sales.  Labor Day is also big and leading up to Christmas usually means you'll see a lot of sales.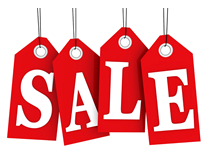 There are other times throughout the year where you'll see good sales going on, but those are the main time periods.  Keep this in mind if you definitely want to get a mattress from a store.  If you go online, you'll get savings too naturally throughout the year.  Those companies normally have marked down their product so much that they don't really need to have sales or coupons (see our discussion of the Saatva coupon and pricing policy for more discussion on this).  If you want to go the online route, then I wouldn't worry about what time of year it is, as you can generally expect to get the same kind of deal year-round.  If you're going the store route, however, you'll want to keep these dates in mind.
This is one industry where if you are diligent, you can get a really great deal and get that extra value.  If you aren't paying attention or don't wait for a propitious time, you might end up paying way more than you should.  Keep these dates in mind if you want to get the best deal for your mattress purchase!