I receive free products to review and participate in affiliate programs, where we are compensated for items purchased through links from our site (at no cost to the buyer).
Leesa Sleep has offered a promo code for $75 off the mattress upon purchase. To receive the discount on the mattress purchase, simply follow this link and go through the normal purchase process.  Upon checkout, you will see that you have received a discount on the purchase price.
Use coupon code "SLUMBERSAGE75." for $75 off
Click here for $75 off the Leesa Mattress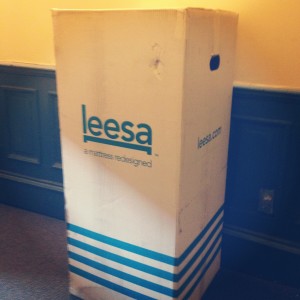 This discount is available in addition to all of the other perks when purchasing the mattress, including free shipping and a 100 night risk free trial.  The Leesa Sleep team believes in their product, and has put their money (and risk free trial) where their mouth is.
The good news is that you will be able to provide a discount to your friends as well.    After purchasing the mattress, you will receive a link that you can send that acts as a discount coupon for your friends.  You will also receive some money if they purchase through your link as a thanks from Leesa for spreading the word.
Discount amount may vary.  Companies offering similar discounts often offer $25, $50, $60, $70 or $75 discounts.