I receive free products to review and participate in affiliate programs, where we are compensated for items purchased through links from our site (at no cost to the buyer).
E3 is a new mattress on the market that is sold exclusively online.  The company is based out of California and has put together a product that definitely impressed me.  It's not a mattress that is the best choice for everyone, but for the right sleeper (at the right price point) I think that E3 is a great option.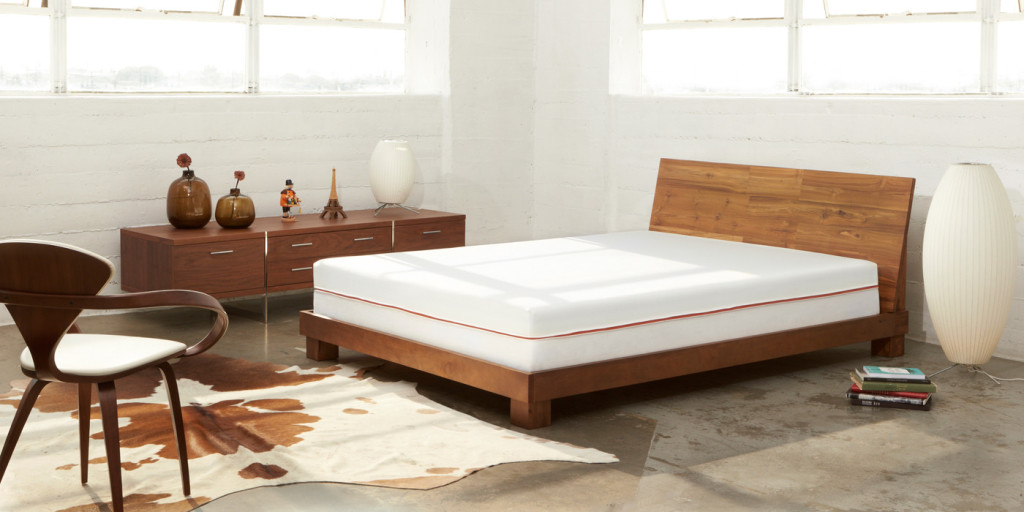 Comfort/Support/Firmness
I tend to be a fan of memory foam mattresses in general because of the comfort and support tradeoff, and E3 is certainly no different.  The mattress is a little cushier than some, giving it almost a plush feeling as you're laying on it.  I still felt well supported and aligned, even when sleeping on the side.
It's slightly less firm than most of the other online-only mattresses on the market, I'd give it a 5 or 6/10 on the firmness scale.
Price and Value
This mattress is one of many I've reviewed that is sold online only, so it has the big advantage of cutting out a lot of costs associated with selling a mattress through a store.  No salesman, no storage, no rent, etc.  However E3 has an extra advantage in that the founder's family has been making components for mattresses for some time, offering her a close tie to the manufacturing.  Because of this deep understanding of the manufacturing, I think E3 has the opportunity to provide tremendous value to the consumers, even beyond that of the average online mattress company.
Return Policy and Warranty
E3 is sold only online, which make some people uncomfortable.  For this big of a purchase, and for an item you'll have for quite a while, a lot of people are more comfortable sitting on it in the store (even if that isn't necessarily an indicator of whether you'll enjoy sleeping on it for the long term).  So yes, the E3 mattress is sold only online, however the company has also offered a 30 day trial period, where you can return the mattress within 30 days of receiving it for a refund.  This takes a lot of risk out of the process for the consumer.
The warranty looks good, standard for the mattress industry – if you decide to purchase the E3, make sure to read it through to make sure you're treating the mattress right.
Eco-Friendliness
The E3 is a memory foam mattress, so it can only be so eco-friendly – there's no opportunity to make it an organic mattress or anything.  However it is made in the USA, and is compressed during shipping straight from the factory to the consumer, saving on those transport environmental stresses.  Not perfect, but better than many.
Construction
The E3 mattress is made entirely of memory foam, specifically 3 layers consisting of:
Top 2 inch comfort layer consists of ventilated memory foam infused with polyurethane gel polymer (3.5 lb density)
Middle 2 inch layer consists of open cell memory foam and
Bottom 6 inch consists of high density support base (1.8 lb density)
The foams are of course CertiPUR-US® certified and the cover is 100% polyester and suede fabric.
Overview
I really liked the E3 mattress and think that it would be a good choice for a lot of people.  If you like the traditional memory foam mattress, and definitely want a mattress that provides the customer a lot of value, E3 could be a great fit.