I receive free products to review and participate in affiliate programs, where we are compensated for items purchased through links from our site (at no cost to the buyer).
The Lull mattress is a new and uniquely designed mattress sold exclusively online.  The mattress has a top layer of memory foam, then a second layer of latex-like foam, making for a very interesting (and comfortable) feel.
Click for $50 off the Lull mattress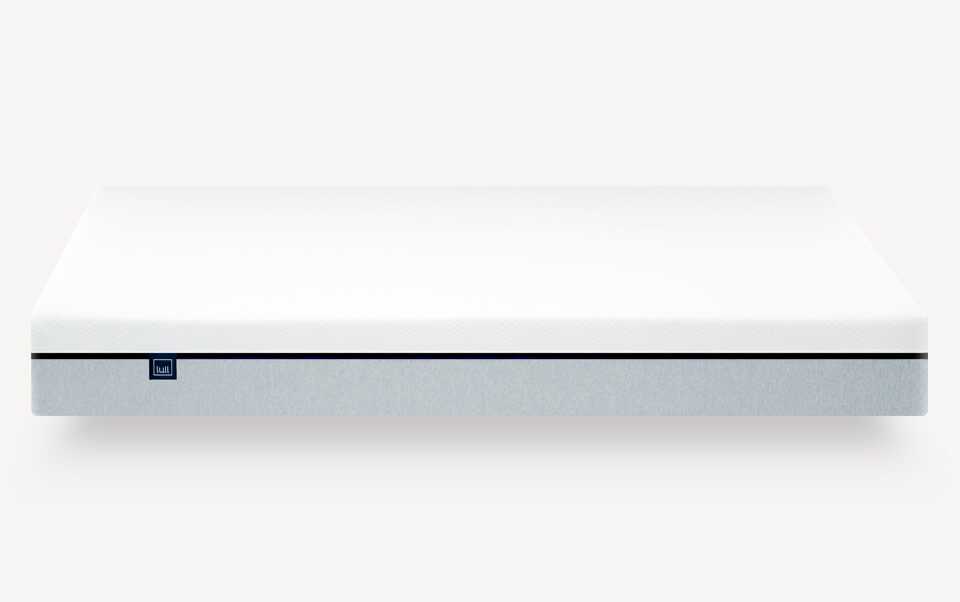 My Experience
I slept on the Lull mattress for about a week and really enjoyed the experience.  I'm mostly a side sleeper (with the occasional stomach thrown in) and the mattress left me sleeping well all night.  It feels like a memory foam mattress, but it's pretty easy to move around and shift positions.  My wife  actually liked it even more than I did, so it might be one that sticks around for a while.
The big takeaway was the comfort, it's really nice for a side sleeper especially.  It offers good support, but isn't too soft like some mattresses, so I didn't get sore or tense muscles throughout the night.
Complaints?
Personally I really don't have any serious complaints.  It has the same drawback as the other online-only mattresses, like you can't try it out in stores and whatnot.  They're also a very new company, so there aren't too many reviews from sleepers of varying preferences.
Sleeping hot?
I tried the mattress out in the New York late fall, so it's not a great test for sleeping hot.  That being said, I had no issue with it at all, and they did design it very intentionally, so I wouldn't anticipate a problem in most normal climates.
Lull vs Tempurpedic
If you're looking at Lull, you may also be looking at Tempurpedic.  They have pretty similar feels, but Lull actually has a bit more spring than your average Tempurpedic.  The most direct comparison in terms of specs and quality would come in at a lower-end Tempurpedic (priced around $2500).  So it may not have a lot of the features or zing of a high end Tempurpedic, but at this price for this quality, it's a steal.
Final Recommendation
The Lull mattress is definitely one of the better ones that I have tried.  It's very comfortable and feels like quality, definitely on the high end when compared to the other online mattress options.  Let me know if you have any follow-up questions in the comments!