I receive free products to review and participate in affiliate programs, where we are compensated for items purchased through links from our site (at no cost to the buyer).
Last year I took a look at the Nature's Sleep mattress line and had a good experience with the mattress and company.  I decided to follow up with a review of their most popular mattress this year, the Emerald Gel Memory Foam mattress.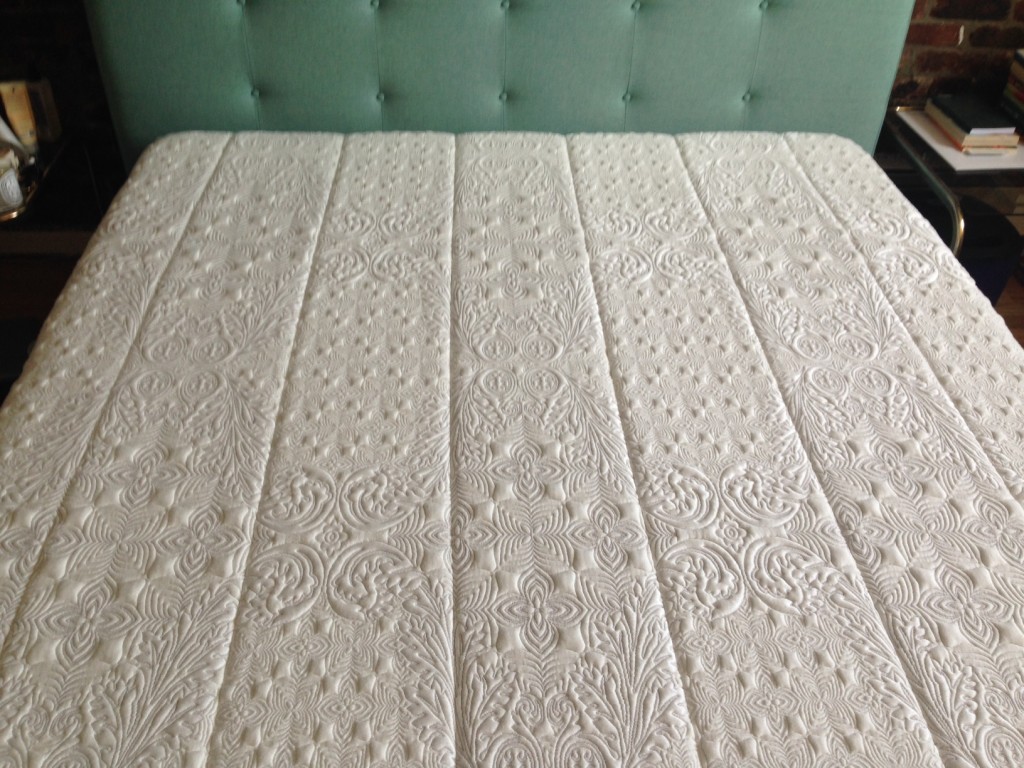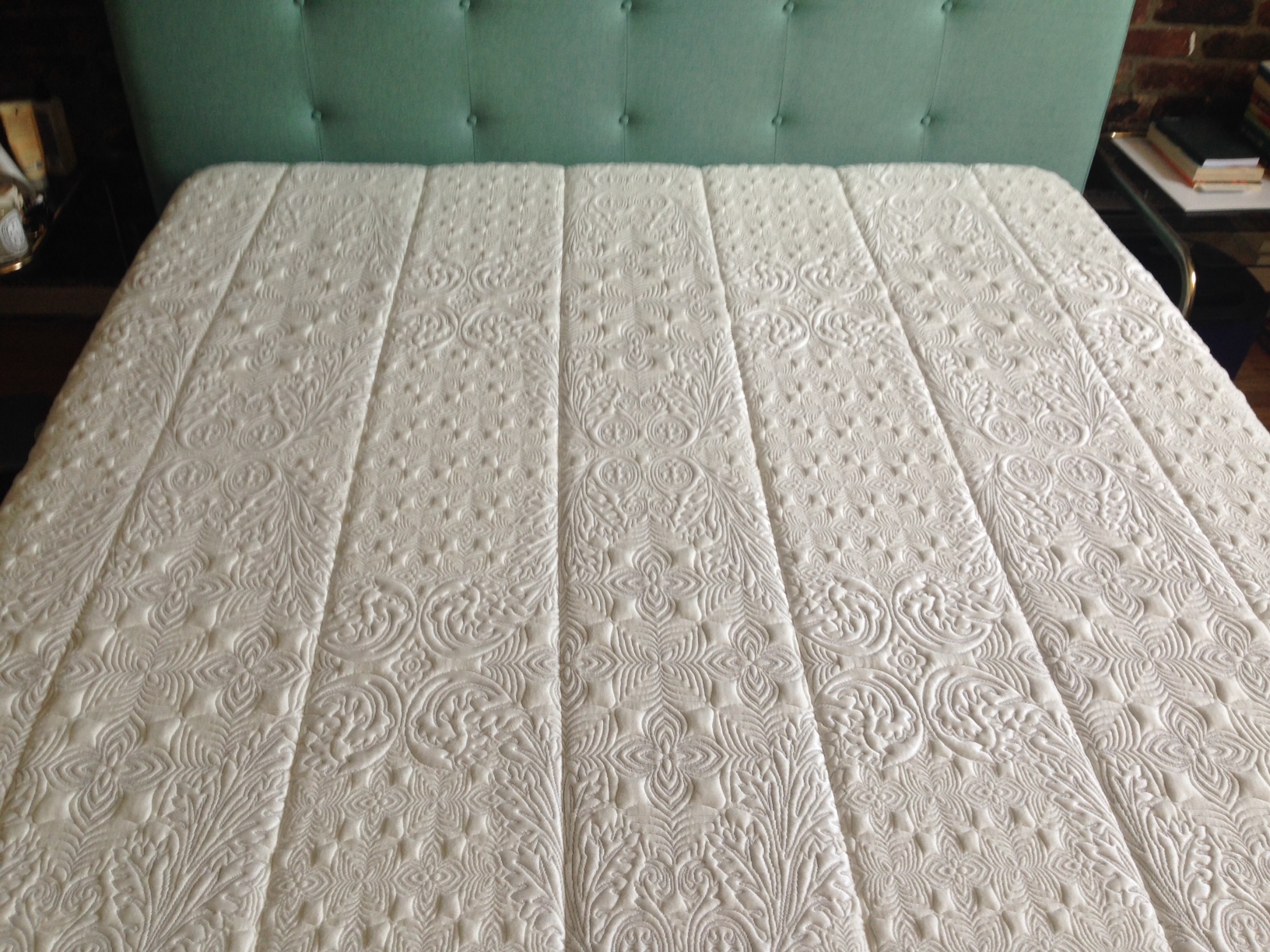 Overall Experience
Overall my experience with the mattress was very good – Nature's Sleep has been in the mattress business a long time (compared to the current well-known mattress startups), and their experience shows in the quality of their products.  I'm not a stomach sleeper, so I'm not the perfect test case for this mattress – but I will say the support is outstanding.  It's definitely one of the best mattresses I've reviewed in terms of making me feel aligned and having me wake up without any aches or pains.
One thing that really stands out about the mattress is the quality.  Just laying on it you can feel that quality materials and experienced manufacturers were used for the product.  A great feeling, even if it doesn't suit your exact mattress preferences.
I will recommend this mattress, and the Nature's Sleep mattress in general, but it's not for everyone. Read on to learn more about the mattress, some complaints, and what type of sleeper would most prefer this mattress.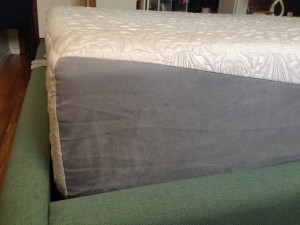 PROs
Quality construction – made with high quality materials by a good manufacturer
No motion transfer – like most high quality memory foam mattresses, there is essentially zero motion transfer.  You can sleep with a partner that is tossing and turning and not be disturbed.
Doesn't Sleep Hot – some foam mattresses will absorb heat throughout the night and sleep hot (an uncomfortable feeling in my opinion).  I didn't have this issue with the Emerald Gel mattress.
Great Support – I felt very aligned and supported by the mattress.  I have a bad back, and didn't have any pain after sleeping on the mattress each night.
Made for Stomach Sleepers – a huge pro if you are one.  Stomach sleepers make up about 15% of the population, and your mattress choice should consider what sleeping positions you prefer.  If you're a stomach sleeper, this firm and supportive mattress would make a good choice.
High Quality Cover – The cover is the nicest of any mattress I've reviewed, very nice to the touch and removable so that it can be cleaned.  I suppose this doesn't matter much since you'll always have it covered with a sheet, but a nice feature nonetheless.
CONs
Be Aware of Pricing – Nature's Sleep price tag appears very high at first ($2800 f0r a Queen size), but always run significant discounts.  Make sure to find a Nature's Sleep Coupon Code to so that you don't overpay.
Firmer than expected – I actually prefer a firm mattress, but other reviews have said that the mattress is somewhat soft.  I would put the mattress at a 7-7.5 on the firmness scale.  A great option if you're looking for great support, but just be aware of what you are purchasing.
Return Policy – the return policy is standard for the traditional mattress companies, but not as good as the new wave of mattress startups (some offer up to 100 days trial where you can return for a full refund).  That being said, Nature's Sleep offers good customer support, and I have heard will go the extra mile to make customers happy.
Mattress Construction
The cover is removable, so you can actually pull it off and see the foam layers for yourself.  The mattress is 12 inches thick, consisting of four foam layers.  From top to bottom, the layers include: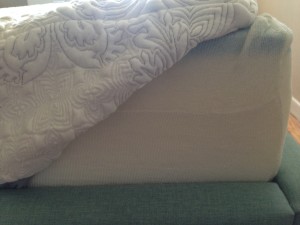 1 inch visco memory foam – this layer is within the quilted top
2 inches SGT (Superior Gel Technology) premium memory foam – this is a very important layer, providing much of the initial support.  This layer is also gel infused, making the mattress sleep cool by dispersing heat throughout the night.
1 inch Vitex memory foam – a foam created by Nature's Sleep to have the properties of memory foam plus a little more spring.
8 inches foam core
As I said earlier, the cover is especially nice.  The cover looks pretty good, and feels great.  There are two areas, the white section and gray section.  The white section is a 550gm Viscose/Poly/Spandex Blend Quilted Cover, and the gray section is microsuede.  The cover is also anti-microbial with a non-skid bottom.
Firmness, Comfort, and Support
I found the mattress comfortable, but I know a lot of readers are looking for that marshmallow/cloud soft experience.  This definitely is not the case with Nature's Sleep Emerald Gel.  However, I think the tradeoff is that the mattress offers fantastic support.  For my bad back, there has not been much better.  I've had no back pain waking up after sleeping on the mattress, and have felt very supported on the hips and shoulders.  Note that this is a mattress designed for stomach sleepers, and I am a back/side sleeper, so I expect it may be a different experience for stomach sleepers.
Though other reviews have found the mattress soft, I've found it more on the firm side, putting it at a 7-7.5/10 on the firmness scale.
Sleeping Hot
I tested the mattress out in New York in the Spring/Summer, so it was exposed to some pretty hot and humid sleeping environments.  That being said, I never had an issue with the mattress sleeping hot.  It stayed at a comfortable temperature throughout the night, even if I wasn't moving around much (giving the heat a chance to escape).  The construction containing gel-infused foams makes it clear that Nature's Sleep was trying to address this issue (common with foam mattresses), and it appears that they were successful.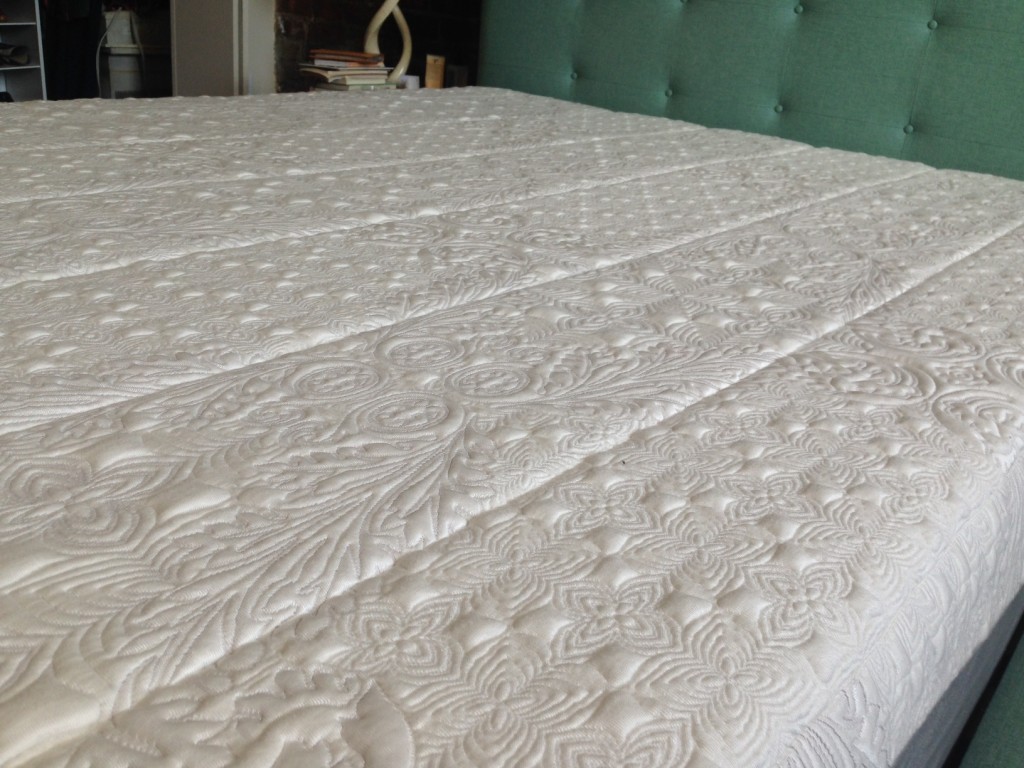 Other Odds and Ends
Warranty – 20 year warranty, standard mattress terms (read the fine print)
Delivery – the mattress comes compressed in a box, which is simple to open.  Watch my unboxing video for more details.
Manufacturing – Nature's Sleep manufactures their products all over the world, some in the USA, some abroad.  I'm not sure where the Emerald Gel is manufactured.
Final Word
The Nature's Sleep Emerald Gel memory foam mattress is a well-made product.  If you find a good discount, you can get it at a reasonable price, though it will still be an investment for some mattress shoppers.  I think if I were a stomach sleeper, I would be especially intrigued by this mattress, and definitely strongly consider it.
Nature's Sleep offers a number of other options on its site as well, so if you like the brand, consider shopping around their site a little for other offerings.  As always, leave any questions about Nature's Sleep and the Emerald Gel memory foam mattress in the comment section and I'll get to them asap.