I receive free products to review and participate in affiliate programs, where we are compensated for items purchased through links from our site (at no cost to the buyer).
Sapira is a new mattress from Leesa targeting the luxury market.  It has a mix of pocket coils and foam, which is a combo that makes up some of my favorite mattresses to date.
I can recommend the Sapira, but it's not necessarily for everyone.  Read on for the PROs and CONs of this mattress.
Click for a $100 Off Sapira coupon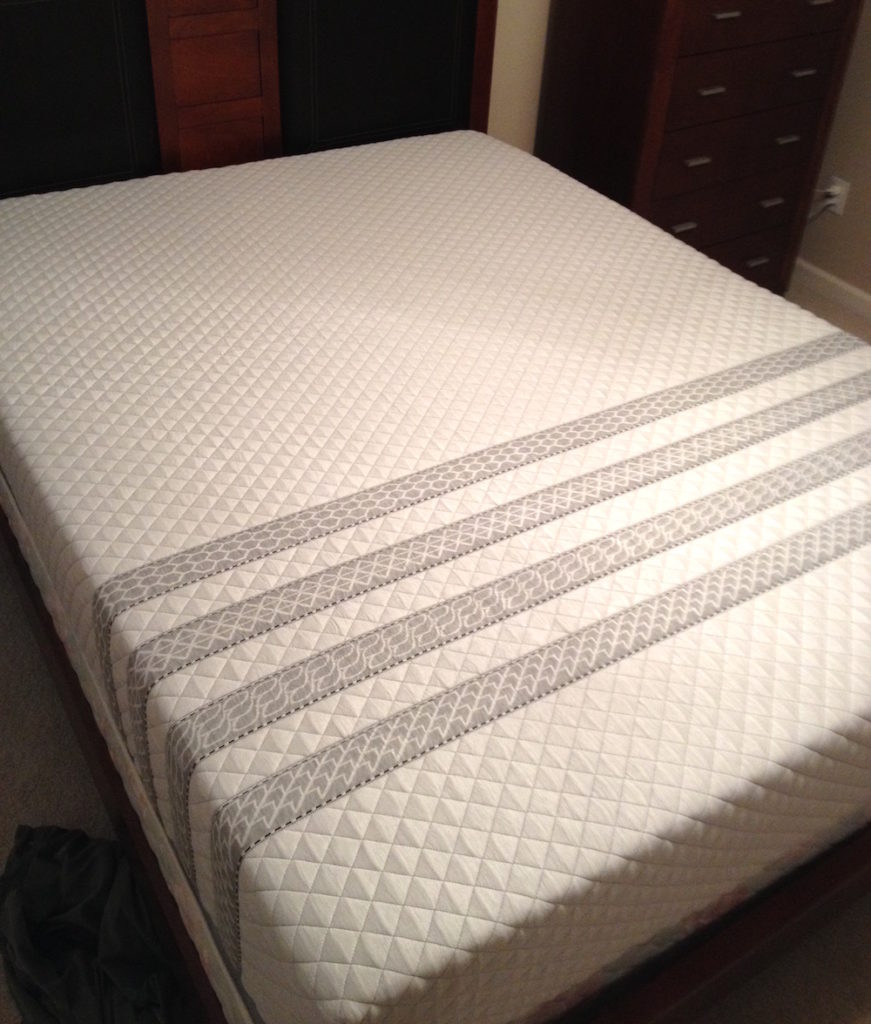 My Experience
I tried out the Sapira mattress in the St Louis summer heat, so it was a great test to see if it sleeps hot (that's the easiest way for me to dislike a mattress).  I slept on the mattress for 10 days, and I had no issues with it sleeping hot (whew!).
Other than sleeping hot, the first thing I noticed was the design.  The cover features the same Leesa trademark bars, which a more upscale look (in my opinion), very nice aesthetic.  BUT ultimately it's not the look, it's the feel that matters.
Fortunately, I thought the feel was great as well.  This mattress has pocket coils and foam (a hybrid), and in my experience you never really know what that is going to mean.  Sometimes it shows up and it feels like a traditional spring mattress, sometimes it shows up and it feels like a pure foam mattress.  Sapira is actually the best mix that I've found, feeling like a true mix of springs and foam.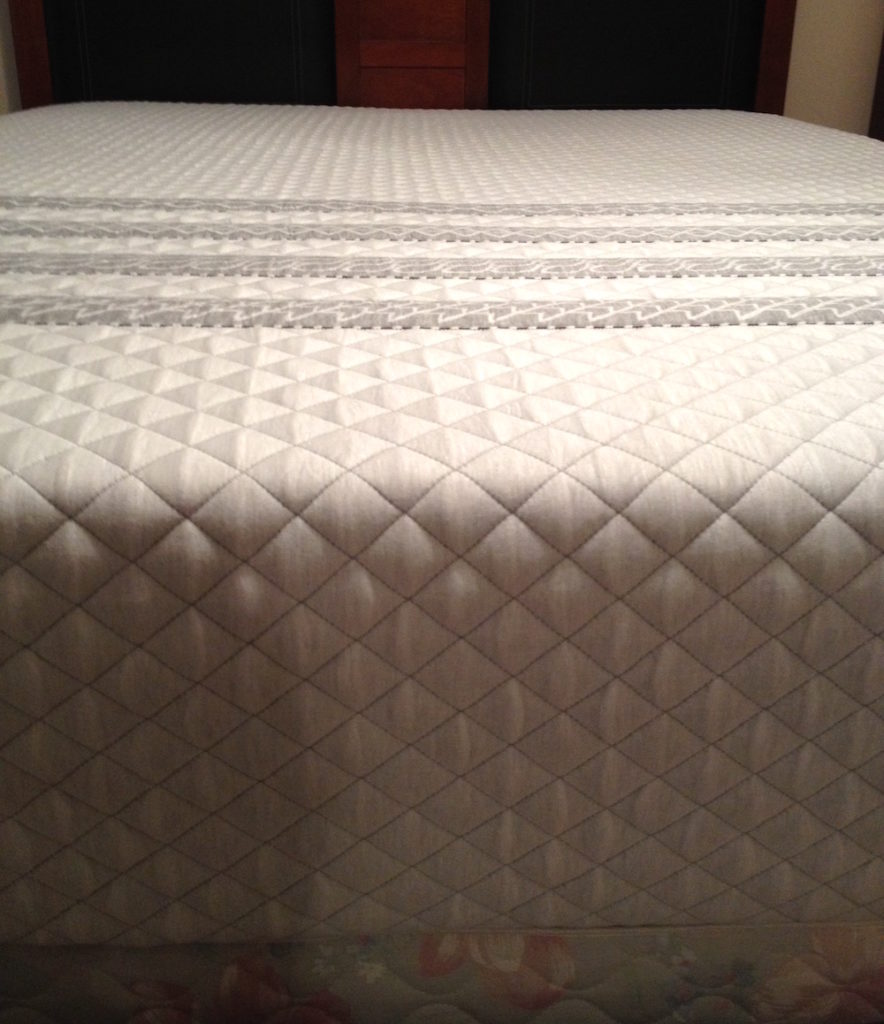 The mixed feeling translates into an incredible support – I definitely rank this mattress at the top of my list when it comes to support.  The springs kick in right away, but with the foam they feel padded and much smoother than normal.  On my back and stomach this mattress was great.  The tradeoff is that when I was on my site, I felt like it didn't have the comfort that I sometimes like.  It didn't hurt, but it just felt a little too firm for a side sleeper (note I'm a bit heavy as well, at 210 lbs).  However, my Dad ended up trying the mattress for a few nights, and had a different take.
My Dad's Experience
My Dad is about my build, but a little heavier and a little creakier (as you would expect).  He refused to pose for the mattress blog, so being a good son I grabbed his Facebook profile below to give you a little context: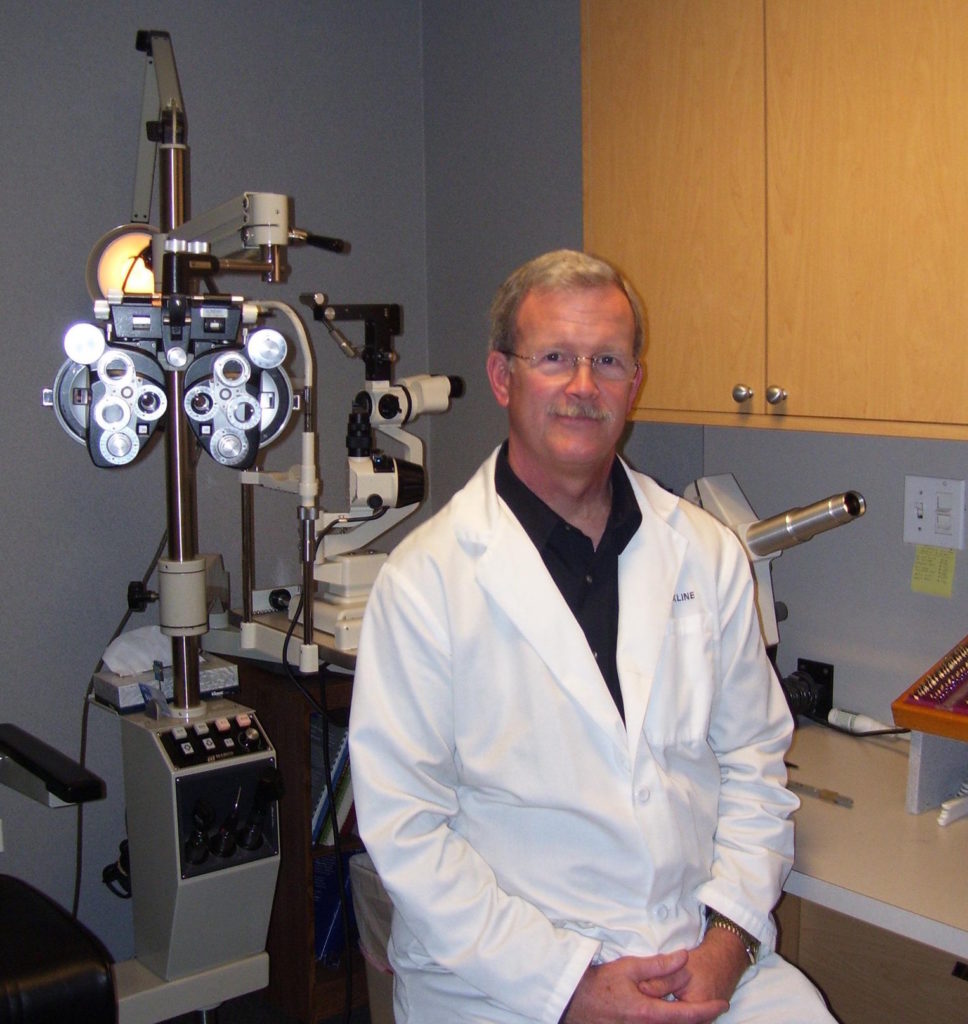 He was in town and was having a lot of trouble with his mattress.  The big thing for him was he would sleep on his side, but his hips and shoulders would fall asleep if he stayed on one side for too long, which resulted in him waking up and turning over many times each night.
He (initially) tried out Sapira for 3 nights, and loved it.  He said the pressure relief was great, and he could now sleep through the night without turning over.  He like me really appreciated the support, but said it was perfect for him on the hips and shoulder, and didn't think it was too firm for a side sleeper.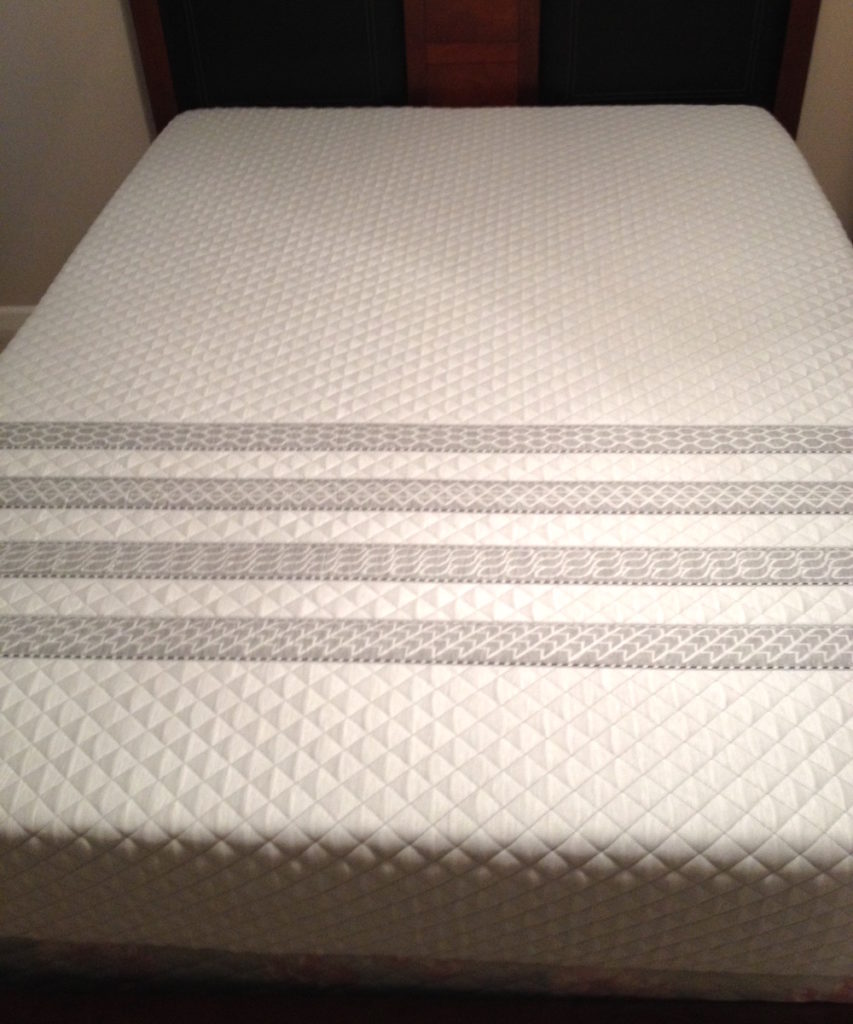 About the Sapira mattress
Sapira comes from the same people that made Leesa, a sub $1000 bed-in-a-box that received great reviews.  Sapira is an upscale bed-in-a-box, though I wouldn't necessarily call it an upscale Leesa due to the different construction (Leesa vs Sapira comparison coming soon).
The Sapira consists of 1.5 inches of performance foam (3.75 lb density) followed by 1.5 inches of memory foam (4 lb density) followed by a layer of steel springs (housed within two layers of stabilizing foam).  This mattress has not been consumer tested over a number of years (yet), but the quality materials used makes me thing the mattress will hold up very well over time.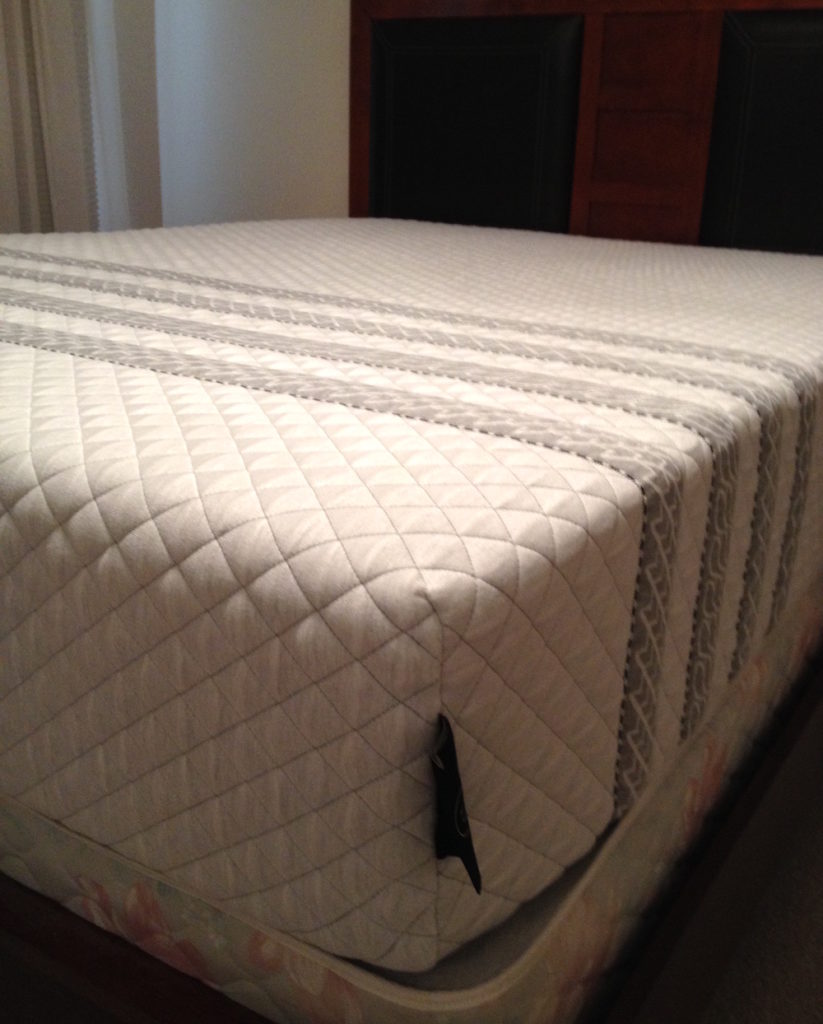 Other things to note
The Sapira follows Leesa (and many other online-only mattress options) by offering:
Free shipping
A 100 night sleep trial (free returns within this period)
Ships from the factory to the box (savings are passed on to the consumer with this model)
Sapira also offers optional white-glove delivery, a unique offering in the online space (which I actually get asked a lot about from people that don't want to haul their new mattress around).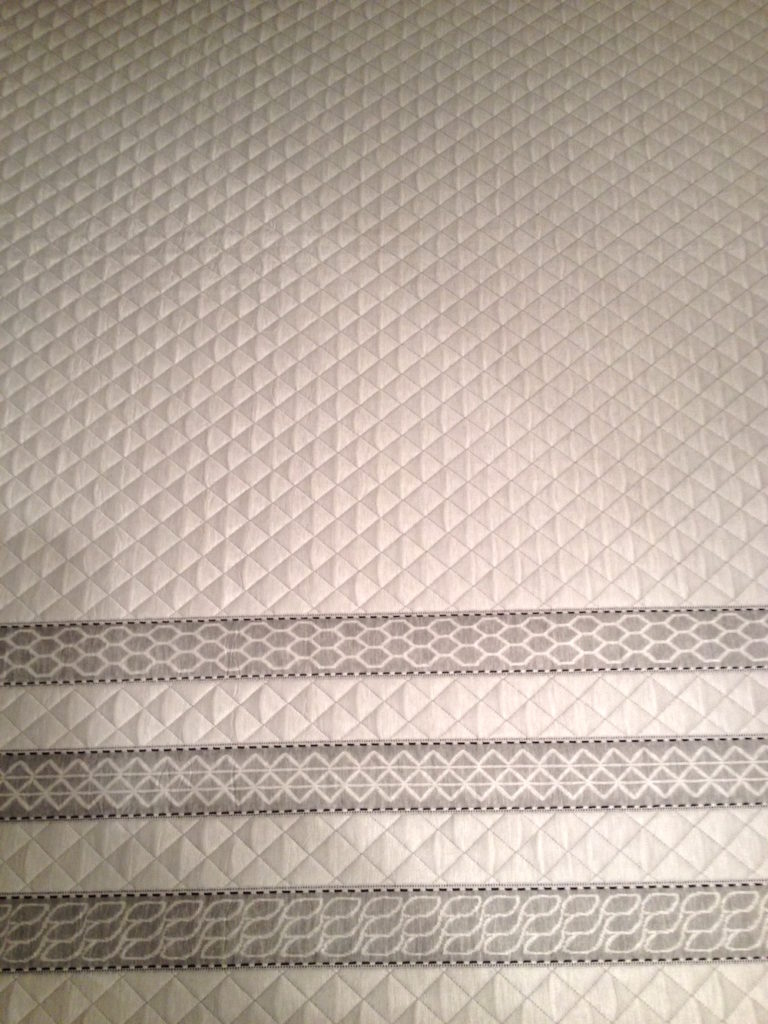 Overall recommendation
The Sapira mattress is definitely a quality mattress, and even at the higher price point ($1495 for a queen) I think it delivers on value.  My dad and I had slightly different opinion about how it works for side sleepers, but no disagreement on the great support and "luxury" feeling.  Overall I think a very solid product from Leesa, and definitely a unique offering in the online-only world.