I receive free products to review and participate in affiliate programs, where we are compensated for items purchased through links from our site (at no cost to the buyer).
WinkBeds is an online-only mattress company that sells a high-end hybrid mattress (think foam and spring together).  At the time of this review the mattress is new to the market, but it's quickly gaining a good reputation through word of mouth in the market, so I decided to give it a try.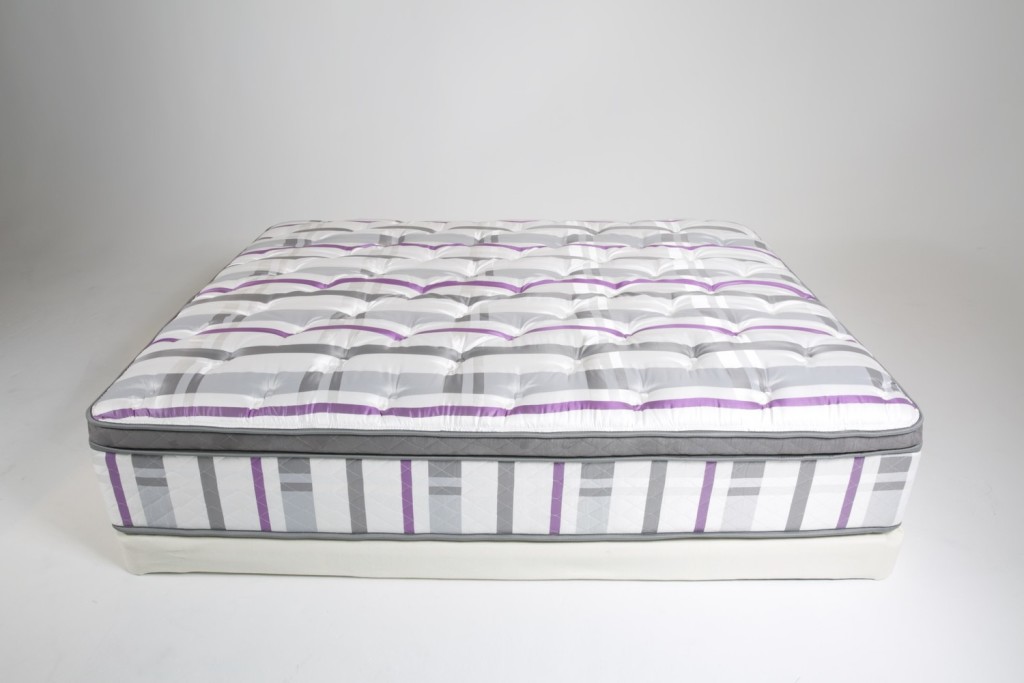 Online Only
When you're shopping for a mattress store, it's nice that you get to lay down on a bunch of mattresses and learn what you like.  This is especially useful if you don't know what type of mattress you want (memory foam, latex foam, spring, etc).  However know that since you're shopping in a store the mattress MUST be more expensive.  Baked into the cost of your experience is the cost of the showroom, the salesman's commission, the retail chain's commission, inventory costs, and extra shipping costs.  With WinkBeds selling online only, they cut out all of those costs I just mentioned.  This allows them to sell a high quality product at a fraction of the price that one would see it in stores.
Comfort/Support/Firmness
The mattress is extremely comfortable, it does achieve a lot of the perks of both foam and spring.  It has the nice spring feel that I like, more of the "traditional" mattress feel where you can move around easily in bed and feel very supported.  However the top layer of foam gives it a nice cushion, almost a plush feeling, making sure you never will feel any individual springs.
Though it does have a nice plush feeling at the top, it doesn't feel like a foam mattress (for the foam lovers).  This is more of a mattress for spring lovers that want to flirt with foam, rather than the other way around.
Because of the many layers it feels less firm at the top, then more firm as you sink in.  Overall I'd put the mattress at a 7/10 firmness, though I think the feeling of the bed could change slightly depending on your weight.
Return Policy and Warranty
The return policy is great for the WinkBeds, 101 nights trial period, where you can return it for a full refund.  I think they do this to offset the online-only model, since some people don't feel comfortable buying something before they have a chance to try it out, even if they have read a bunch of reviews.  The warranty is a 10 year, with standard terms for the mattress industry.
Construction
WinkBeds is much more complicated than a lot of mattresses I've reviewed because it has so many layers (15 inches in total) and is comprised of both foam and springs.  The breakdown includes:
Cover: made from a cotton and high-tensile strength polyester blend, intending to:

Dry quickly and be breathable
Be smooth to the touch
Be easily washable
Tough and stretches, so fabric won't rip
Boron-Based Fire Barrier: Since it is Boron-based, it is natural and requires only a minimal amount of the substance to be effective.
Contour Box Top (2-inch thickness): The sleep surface is built using a contour box top, which contains a proprietary blend of HyperSoft foam and gel foam that's U.S. CertiPure-certified. This blend is used to:

Make the mattress more buoyant than memory foam, so you don't get unwanted body depressions or that "stuck feeling"
Minimizes motion transfer so sleepers don't get woken up by a restless partner
Keeps its shape over time
The gel promotes a cool sleep temperature
2.5 inch foam-encased pocketed Micro Air-Spring coils (1,358 coils/per Queen):  This layer is important for:

Creates a supportive, flexible, pressure-relieving effect
Sleeps 28% cooler than all-foam products (according to WinkBeds)
4 inches of high ILD foam-encased perimeter support (around perimeter of mattress only): The edges of the mattress are reinforced using 4 inches of high ILD perimeter support foam. This is meant to:

Let you sleep all the way to the edge of the bed without any sagging.
Let you sit on the edge of the bed with good support.
Individually enclosed, high-profile 14 gauge tempered steel coil support system (806 coils/queen): This layer provides localized pressure point relief and the push-back body support.  Know that:

High coil count is better for weight distribution and conformity to body shape (generally)
Coils are encased with an ultrasonically-welded cotton mesh to eliminate friction and noise
Head-to-foot laced helicals stabilize to reduce motion transfer
2 inches of support foam on bottom side: Adds to the overall stability of the mattress.
Final Word
WinkBeds is a great mattress, I really enjoyed sleeping on it.  It's not the mattress for everyone (no mattress is), but if you're a spring lover looking for a serious upgrade, I think that WinkBeds is a good one to look at.  It also would be perfect for athletic folks and heavy set folks, who both should have better-than-average spinal alignment at night.
Let me know in the comments if you have any WinkBeds follow-up questions!