I receive free products to review and participate in affiliate programs, where we are compensated for items purchased through links from our site (at no cost to the buyer).
Englander has been around since 1894. They produce a wide variety of mattresses, including orthopedic, latex, and memory foam. With their diverse collection of mattresses, you should be able to find a bed that fits your needs. This review of Englander mattresses will hopefully provide some insight into what you can expect if you would buy one.
The Good They have a wide variety of mattresses, meaning you should be able to find one that fits your specific needs. If, for example, you need a mattress with more back support, then you can choose one of their orthopedic mattresses. If you are looking for a pressure-free mattress, then you can buy one of their memory foam mattresses. The mattresses have a great presentation. While this might not be the biggest criteria for you, they do look really nice and can be great if you are ever entertaining company. The mattresses are initially quite comfortable. The pillow top really adds an extra layer of comfort that can be quite nice. While this comfort may not last for years and years, at least initially the beds can be quite comfortable.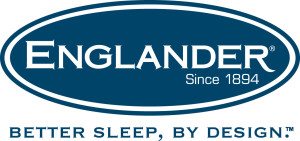 The Bad Many report that these mattresses are not built to last. The warranty is not that great and after a few years, many report sagging of the mattresses and a slow decline in the comfort and support of the mattress. If you are just going to have the mattress for 3 years or less, then one of their mattresses might be a great choice for you. If not, then you may want to consider something else. The mattresses are a little pricey. They have many different types of mattresses, so they can run from under $1,000 up to $3,000. You would need to take advantage of a sale to really get the best value out of these mattresses. The mattresses really weight a lot. If you ever need to move them around or anything like that, you will run into trouble because of how heavy they are. There have been numerous reports of below-average customer service. If you ever have an issue with the mattress, you may be frustrated with having to deal with the customer service representatives. This may not ever be an issue for you, but it is something to keep in mind.
Overall After reading all of the reviews and ratings of Englander mattresses and through our personal experiences, we would caution buying one of these mattresses. If you can get one on sale and don't intend to own it for more than 3-4 years, you should definitely consider getting one, but if you can't find one on sale or you want one that will last a very long time without sagging, perhaps you should look elsewhere. https://www.youtube.com/watch?v=sEzY3QoWEWk
Other Reviews: Mattress Review Section Saatva