I receive free products to review and participate in affiliate programs, where we are compensated for items purchased through links from our site (at no cost to the buyer).
Keetsa is a Bay area-based company that has carved a unique niche in the mattress industry.  Their main message is they provide eco-friendly mattresses at a very affordable price.  I set out to find more about the company and see how their mattresses stand up.  Please see below for my Keetsa mattress review.
Products / Construction
Keetsa sells more than just mattresses, but here I would like to just focus on their mattress selections.  They currently provide 7 different mattresses.  They range in price, quality, comfort level, and materials, with a range of coil, memory foam, and hybrid combinations.  The memory foam component of their mattresses is their most notable part.  Their foam is called BioFoam, and it replaces a part of the synthetic portion of the material with plant oil, which reduces the dependency on chemicals.  Green tea extract is embedded into the foam to keep it fresh for the long-term.
Eco-Friendly
There are many different ways that Keetsa makes their mattresses eco-friendly.  Their cotton fabrics are unbleached cotton, bamboo blend, and organic cotton.  Their memory foam is bio-based.  The latex foam is hypo-allergenic and anti-bacterial.  Green tea extract is also infused into the memory foam layers.  The coil bases are made from recycled steel.  Outside of the main construction, when delivered, the mattresses are compressed into a very efficient package that greatly reduces the freight costs and carbon footprint from the shipping process.  All said, the company does a fantastic job of keeping its carbon footprint very low and reducing its dependency on chemicals.  Its mattresses don't have the "off-gassing" problem that is sometimes associated with memory foam mattresses.
Free Shipping
When it comes to buying things online, nothing beats free shipping.  You don't want to be surprised when you are almost done with the checkout process and then see a big unforeseen shipping fee that really ups the price tag.  With that said, it's great that Keetsa provides free shipping.  It's a big differentiator for them and definitely something to note.
Comfort
Based on my experience and poring through the very large number of reviews available, I can confidently say the Keetsa mattresses are quite comfortable.  The memory foam of the mattress make for a perfect body-conforming experience.  It really reduces pressure points and makes for an easy and effortless night of sleep.  The mattresses are breathable and circulate quite well, meaning you won't sleep hot.  A lot of thought was put into the construction of these mattresses.
Durability
While the company hasn't been around forever, most people note how well the mattresses hold up over time  The mattresses are constructed for maximum durability (and the company's warranty shows their confidence in this claim).  If you are buying a mattress for the long-haul, this is something that's great to know.
Strong Customer Service
You don't hear too much about mattress companies that have great customer service.  In fact, you more often than not hear horror stories of mattress companies not honoring warranties based on technicalities, for example, or otherwise being quite bad at customer service.  Keetsa stands out in that it truly does have great customer service.  You can read countless reviews online where the reviewer tells a story about a customer service issue and how Keetsa worked extremely diligently to make things right.  Given how important a mattress can be to your quality of life, it's great to know that the company will be responsive to any questions or concerns you have and that they have your best interests in mind.
Warranty / Return Policy
The company has a 12 year limited warranty.  This is a pretty long time period, and coupled with great customer service, it should make the consumer confident when buying a Keetsa mattress.  The company will accept returns up to 90 days after purchase.  There is a 25% restocking fee involved with returns.  I'm willing to be the company doesn't get that many returns.
Online Sales / Affordability
Keetsa relies a lot on selling directly to consumers via their website.  They do have several authorized retailers that sell their products, but they are mostly in major cities.  If you don't live in these cities, buying online is the best bet.  Because they most sell online, they generally cut out the middle-man normally associated with the mattress industry.  As a result, they are able to price their products at very affordable rates.
Keetsa also has a cool compressed package delivery system.  This helps them save on freight costs and reduce their carbon footprint.  The result of these aspects of their business model is that they have very competitive prices.  Most competitor mattresses of similar quality will be at least several hundred dollars more costly at retail stores.  Keetsa does provide a great value with their mattresses as a result.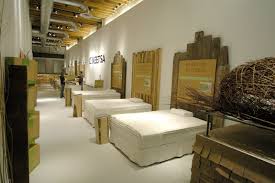 Overall
Overall, Keetsa providesa a very high-quality product that really is eco-friendly.  I would definitely recommend their products to anyone who wants a high-quality mattress at an affordable price from a company with sustainability in mind.
I hope you have enjoyed my Keetsa mattress review and found it helpful!
http://www.oprah.com/world/Tips-for-Buying-an-Eco-Friendly-Mattress