I receive free products to review and participate in affiliate programs, where we are compensated for items purchased through links from our site (at no cost to the buyer).
Verlo is a company that has been around since the late 1950's.  Their company has been based on the concept of building individualized mattresses for each customer depending on their needs and wishes.  The company has stores in 7 states and 41 total stores.  This Verlo mattress review will attempt to go through the highlights of the company and parse out exactly what you need to know about the company and their mattresses.
Custom-Made
One thing that stands out with Verlo is that they custom-make the mattress based on your needs and wishes.  If you are pretty savvy and know what you are looking for, then you can design a mattress that fits you perfectly.  Either way, you can talk through your situation and what you are looking for with a salesperson, try out a few different mattress types and comfort levels, and ultimately decide on the type of mattress that is perfect for you.  This company provides the ultimate flexibility and allows you as the consumer to have maximum control over the type of mattress that you get.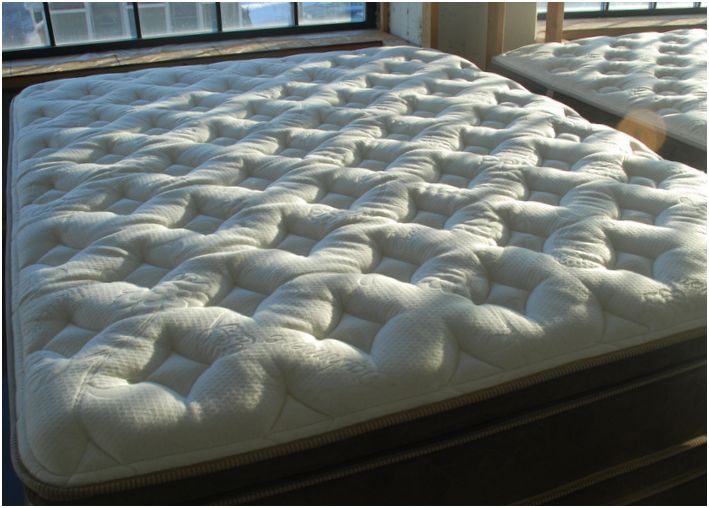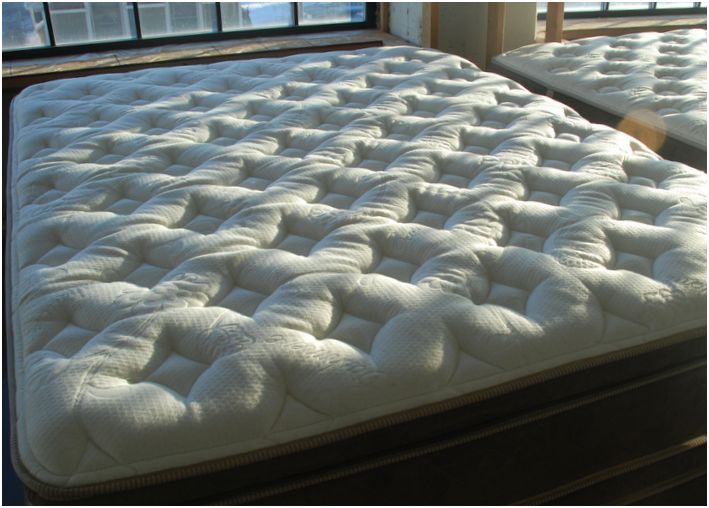 Choices
As each mattress is custom-made, Verlo realized that it would be good to provide the customer with as many choices as possible.  In that light, the company has 7 different collections of mattresses available, ranging from memory foam to air beds to late foam, etc.  If you know what type of mattress you want, Verlo will most likely have that option available in its inventory.  The company provides a very large number of choices.  If you like having lots of choices, then this company is one to look at.
Comfort Guarantee
Verlo is unique in that they provide a lifetime comfort guarantee.  This means that if you start to feel that your mattress is a little too firm or a little too soft, they will pick up the mattress, adjust the comfort level, and send it back.  This service is free if you do it within one year of buying the mattress and then it's a small fee after that.  Some companies provide this service for 60 or 90 days, but Verlo does this for the entire lifetime of the mattress.  This extra customer service is a unique benefit that makes Verlo stand out from its competitors.
Warranty
Verlo provides a very generous warranty that lasts the life of the mattress.  If there is ever any defect in the mattress, the company will fix the issue (within a set of reasonable limits).  It seems that Verlo takes customer service and satisfaction very seriously and because of that provides a very nice warranty.  I believe it says that they are confident in their product that they provide such a good warranty.  They believe that they won't have to follow up on their warranty much because of the high quality of the construction of their mattresses.
Quality and Durability
Many reviewers note the high quality materials that go into the mattress. Some reviewers have had a Verlo mattress for over 5 years without seeing any drop in quality.  All the mattresses are locally made and hand-crafted.  The company provides so many choices that it's impossible to list out of the components.  However, the company has been much praised for the quality of the construction of its mattresses.  They do appear to last a long time, and with their comfort guarantee and favorable, they have the policies in place to back this up.
Price
The price depends on the type of mattress that you get.  Because everything is custom, they don't have standard prices that you can look up on the Internet.  The best thing to do, if you are interested, is go to the store, describe your perfect mattress, and then get a quote from the salesperson.  From there, you can compare with other manufacturers.
Overall
Verlo provides a unique value in the mattress industry.  They provide a very high level of customization and a large number of choices for customers.  They have a tremendous warranty and comfort guarantee.  The drawbacks are uncertain, mainly because you have to wait to get a quote on your customized mattress.  It's a very intriguing company, and I would recommend that if you live near one of their stores, you go and check out what your options are and what the prices would be.  While all the signs point to a great value, you need to determine the price of the mattress first before you can really decide.
We hope you have enjoyed our Verlo mattress review and hope that you have learned a lot!